Warmest greetings from the Editorial Office of CCTS and best wishes for a happy, healthy, and successful 2020! The report below provides an overview of the journal's progress after its launch in March 2019.
- CCTS has built up an internationalized editorial board of 86 members and published 26 articles;
- It has 6 ongoing focused issues exploring challenging topics in thoracic surgery;
- Total number of pageviews reached 18,847 in 2019 with an upward trend.
We do appreciate the editorial board members, guest editors, authors, reviewers and readers for your precious support and contributions to the journal at its initial challenging period of establishment in 2019 and look forward to your joint efforts for new growth in the new year.
Editorial Office
Current Challenges in Thoracic Surgery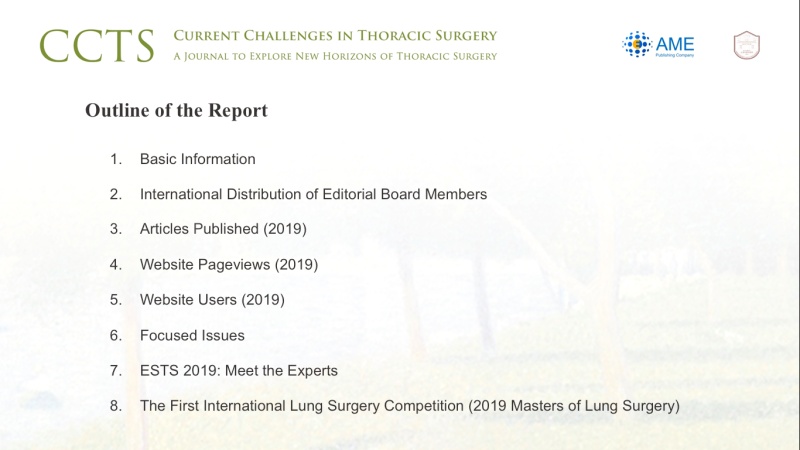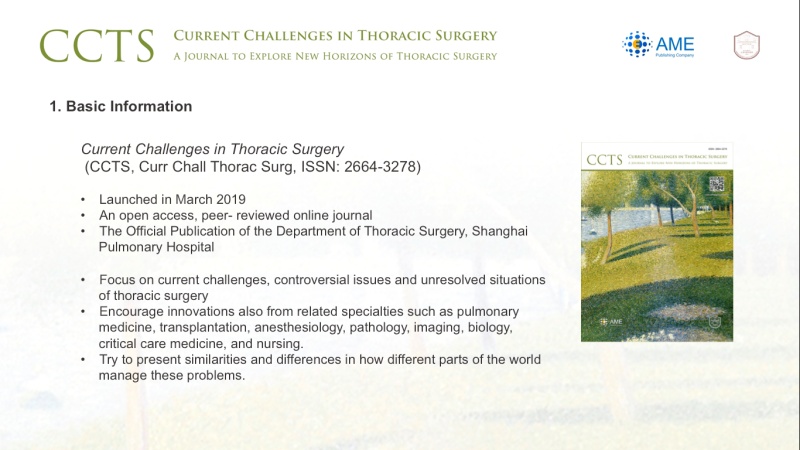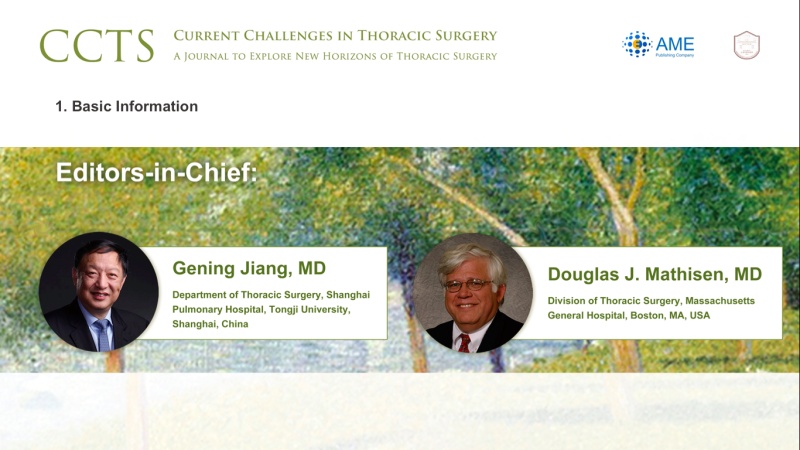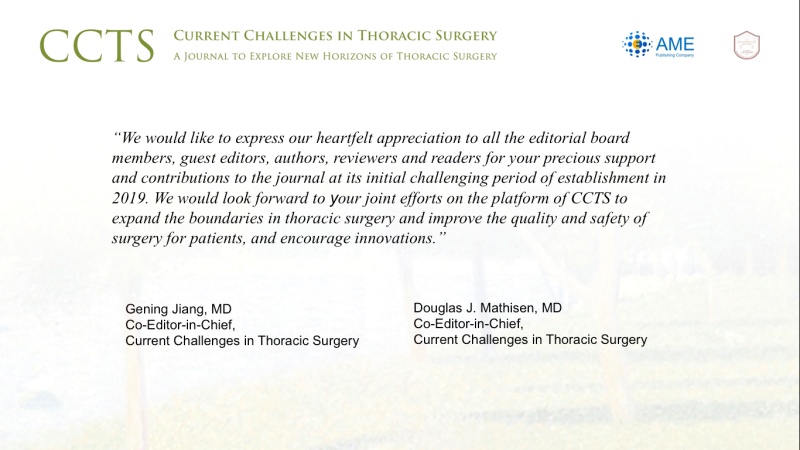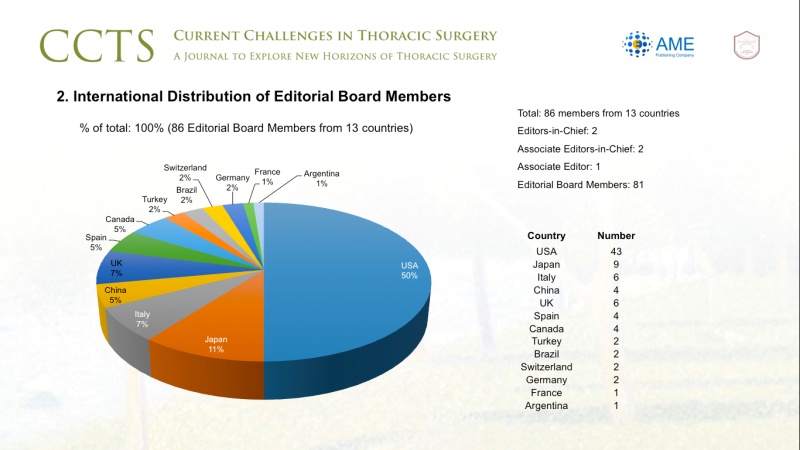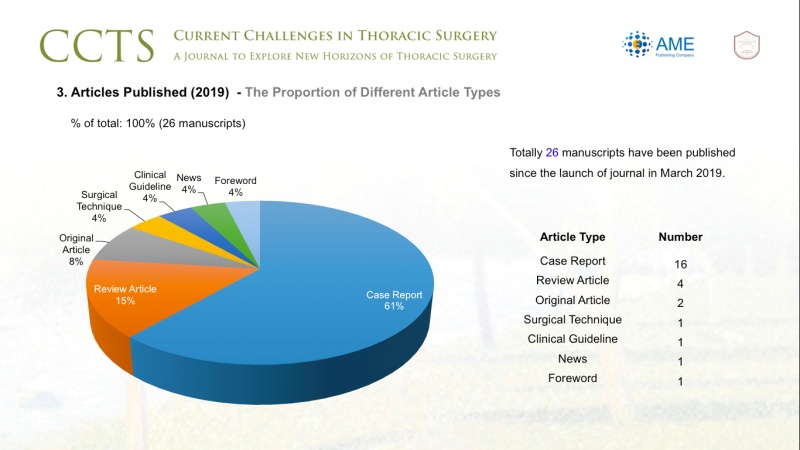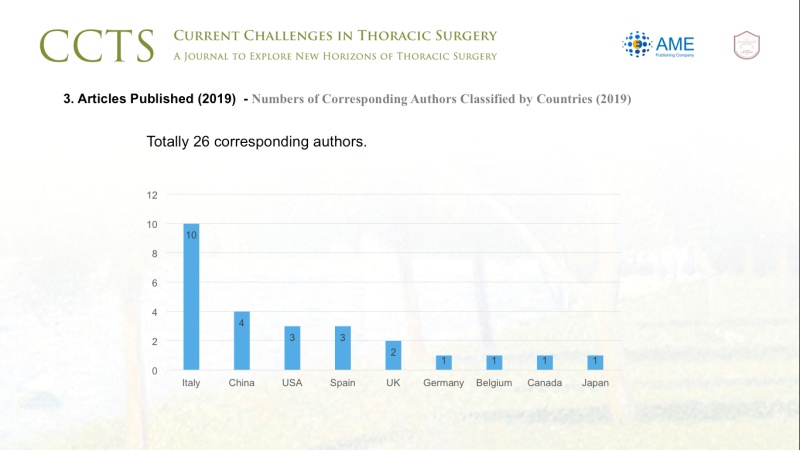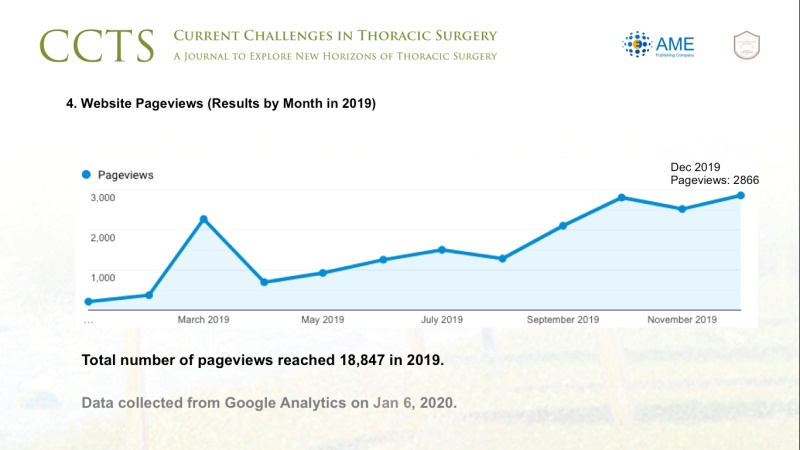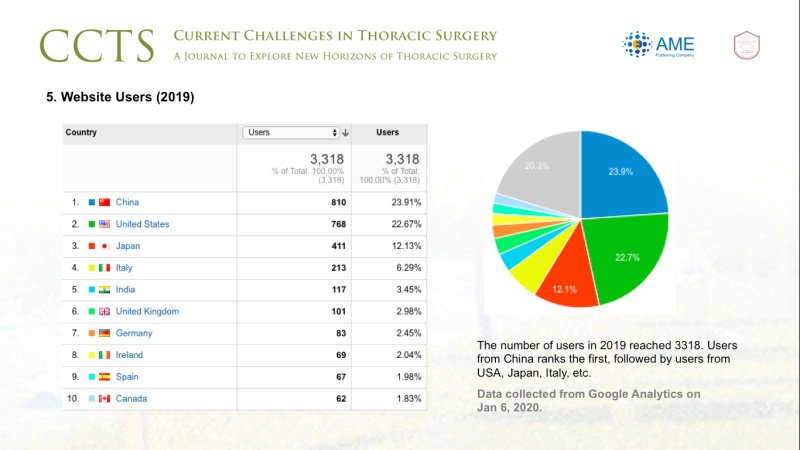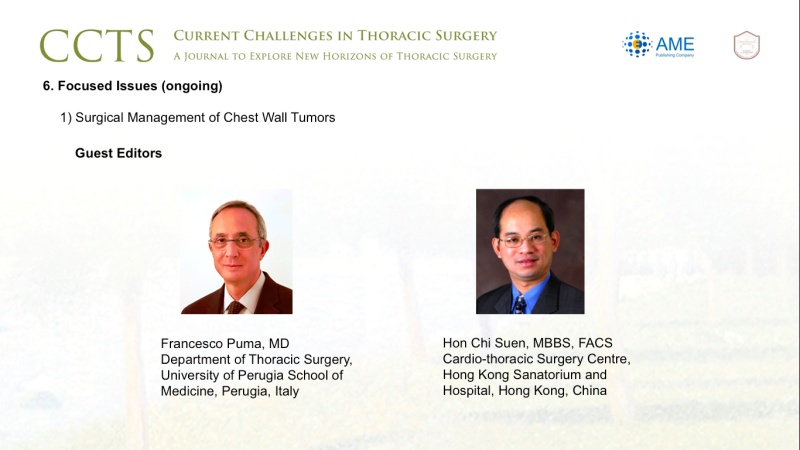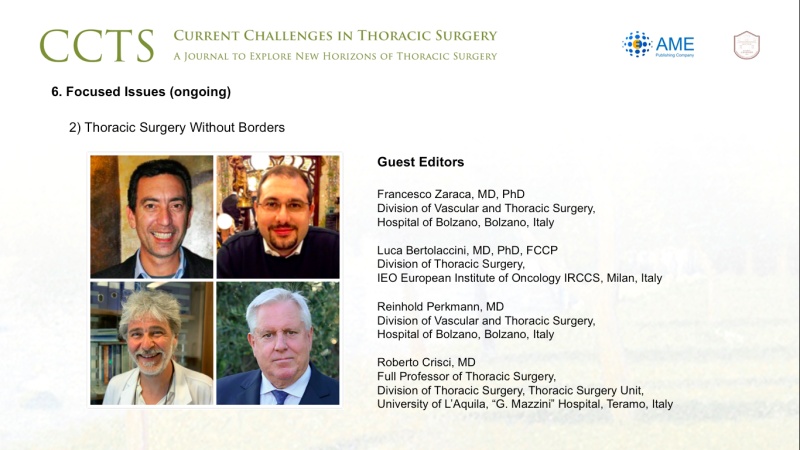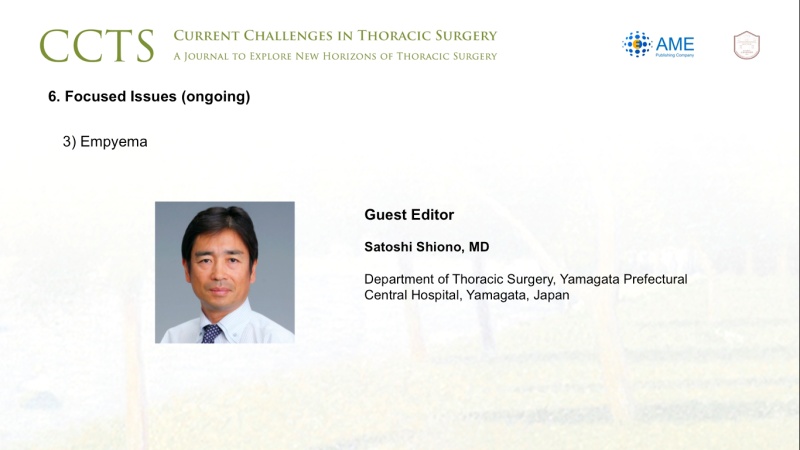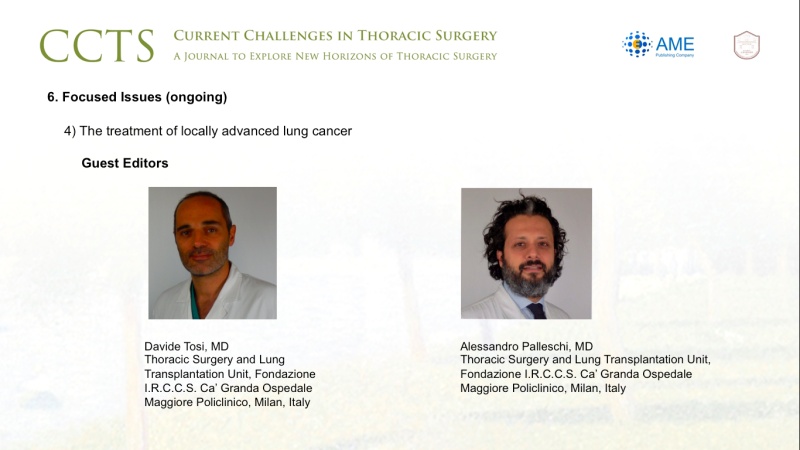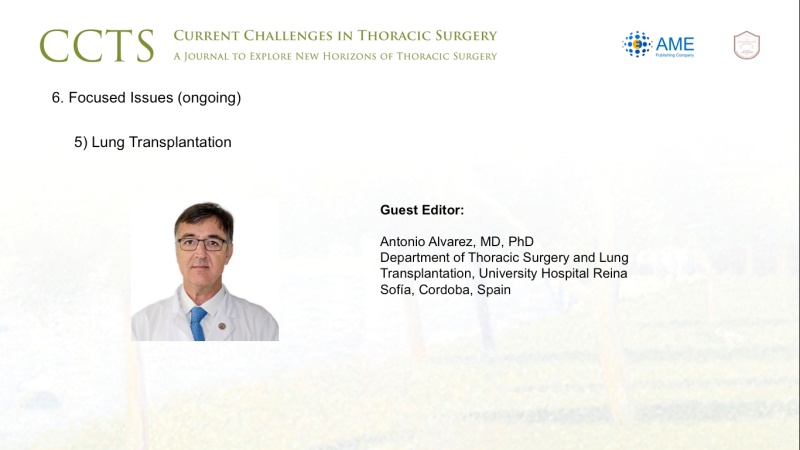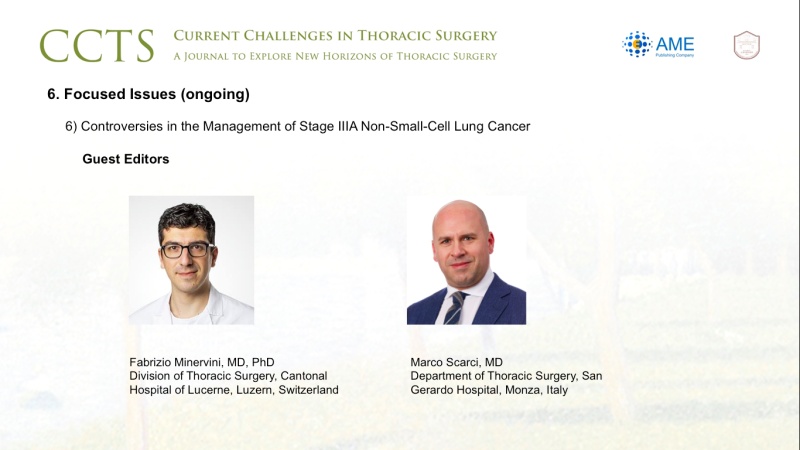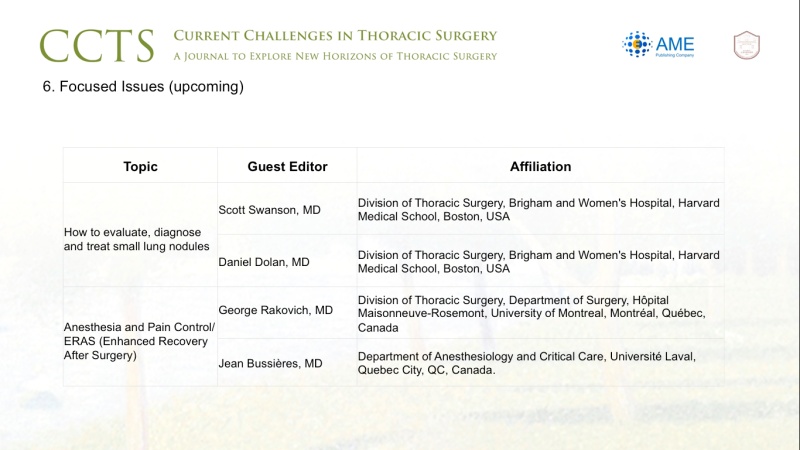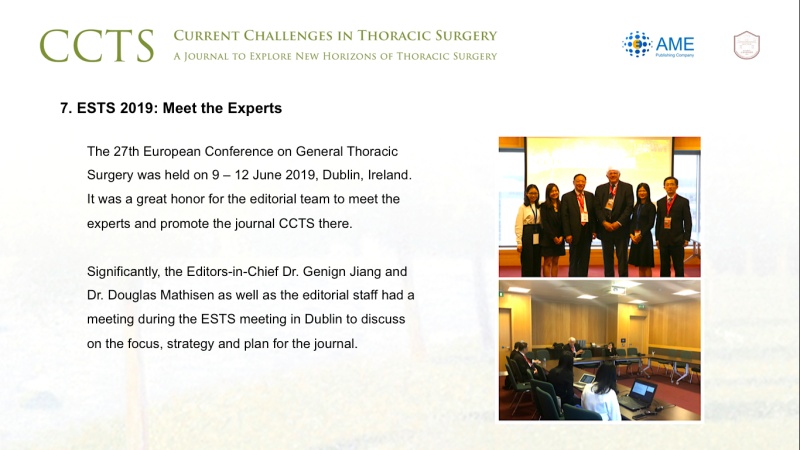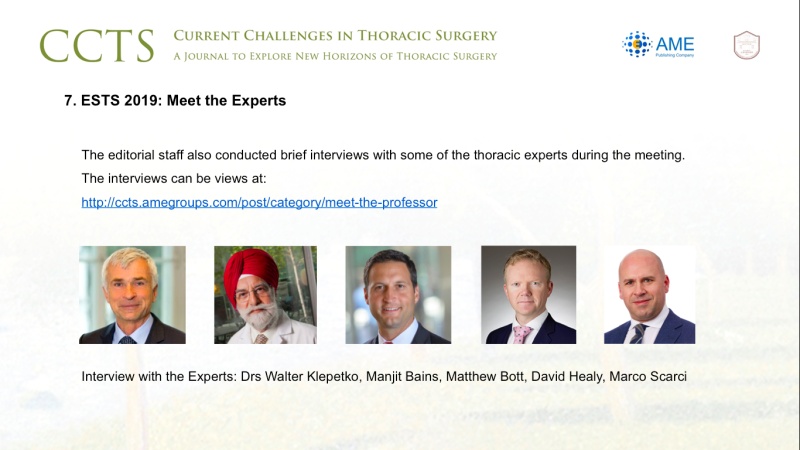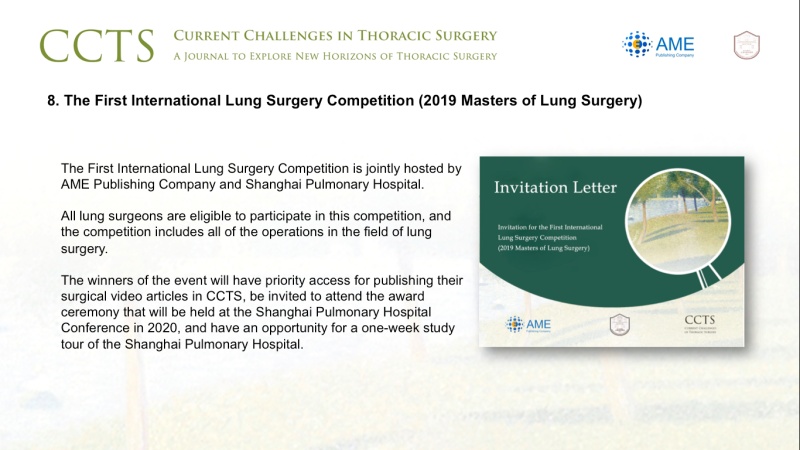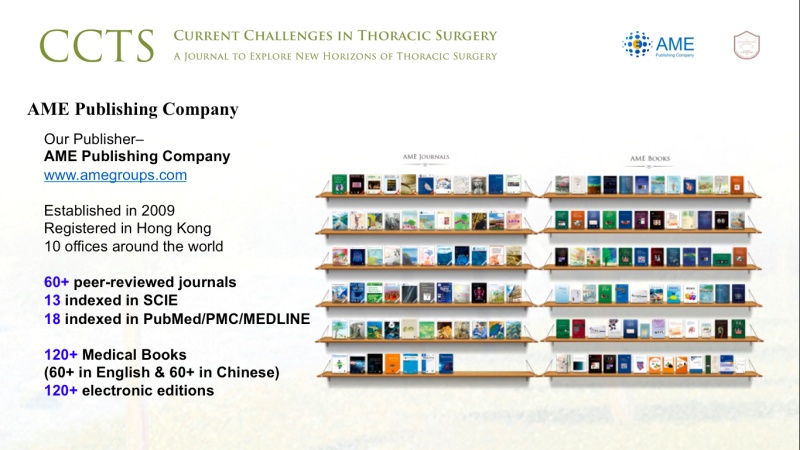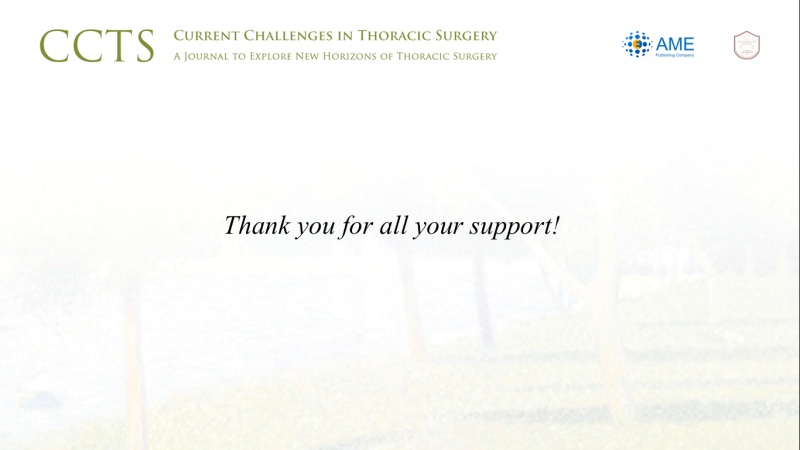 ---